Your Map, Your Stops, Your Way

Trucker's Buddy is not another trucking GPS. It's a trucking companion that remembers the POIs that are important to you.

Information At A Glance

No need to setup navigation or anything of sorts. Just open the app to easily see your nearby POIs, their distance, and the amenities you've noted down.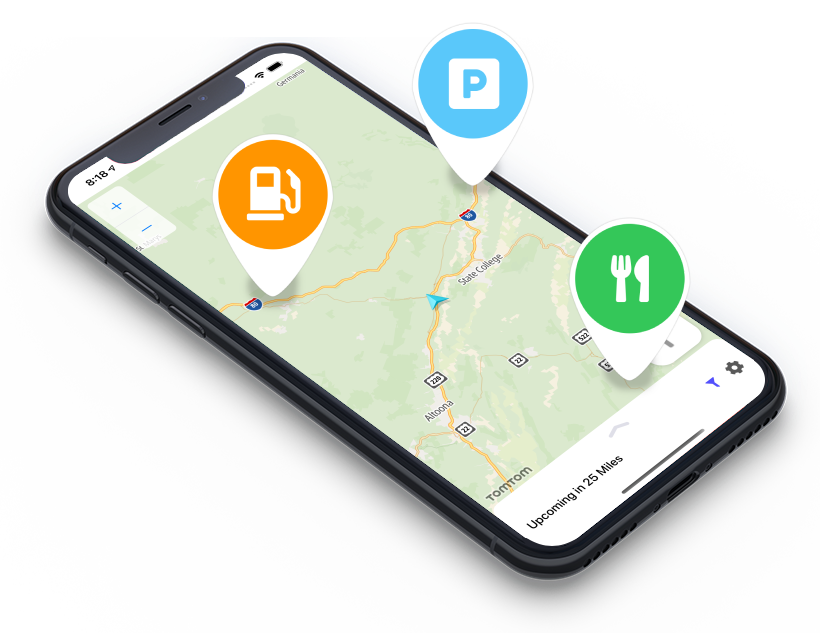 What You Like Matters The Most
Do you sometimes wish you stopped earlier? Or even stopped at a place you prefered more but couldn't remember? Or do you simply want to see the stops relevant to you?
We are here to help.
Download Trucker's Buddy today and start pinning places as you drive by them. Next time you are driving by, we will make sure you won't miss or forget a stop!
Become a Member Today

With Trucker's Buddy, drive longer, safer, and more confidently than ever before. It gives you exactly the information you need, exactly when you need it.

Powered By You!

Trucker's Buddy will soon become your go to app for information on all your stops. It is exactly what you need, because you created it. The more you use it, the better it performs.

Free for a Limited Time!

To celebrate our launch, we are giving away Lifetime Memberships to everyone who joins Trucker's Buddy during our first month!
Flexible Plans
Every plan comes with a 30 day trial period!
Designed By Truckers Like You!
As a veteran OTR driver I found myself facing the same problem day after day: I would see a dozen places a day that I really wanted to remember the next time I came this way. A ramp with wide shoulders, rest areas, any number of good spots to shut down for the night etc.. but of course the same thing happened the next time. I would never remember. By the time I saw something it was either too late to take advantage of it, or the wrong time. I thought "there should be an app for that" and so with the help of my awesome friends at Pin Traveler, we created Trucker's Buddy! It lets you quickly, safely, and accurately mark anything that interests you and the next time you travel that way, it will tell and show you exactly what is ahead of you. I drive longer, safer and with much less concern than ever before. It has changed my OTR experience for the better. I hope you find it as useful as I do.
- Mike, Co-Founder & Veteran OTR Driver
GALLERY
App Screenshots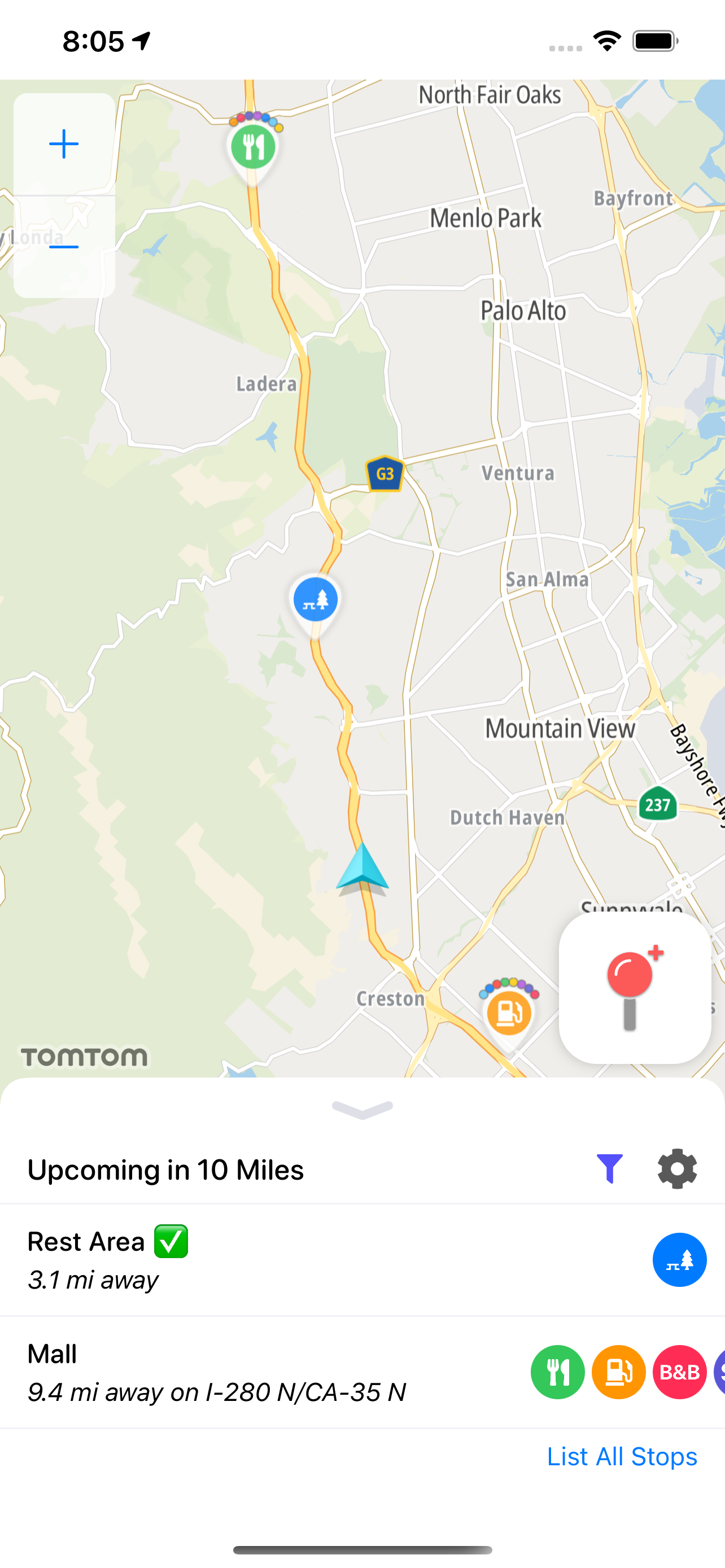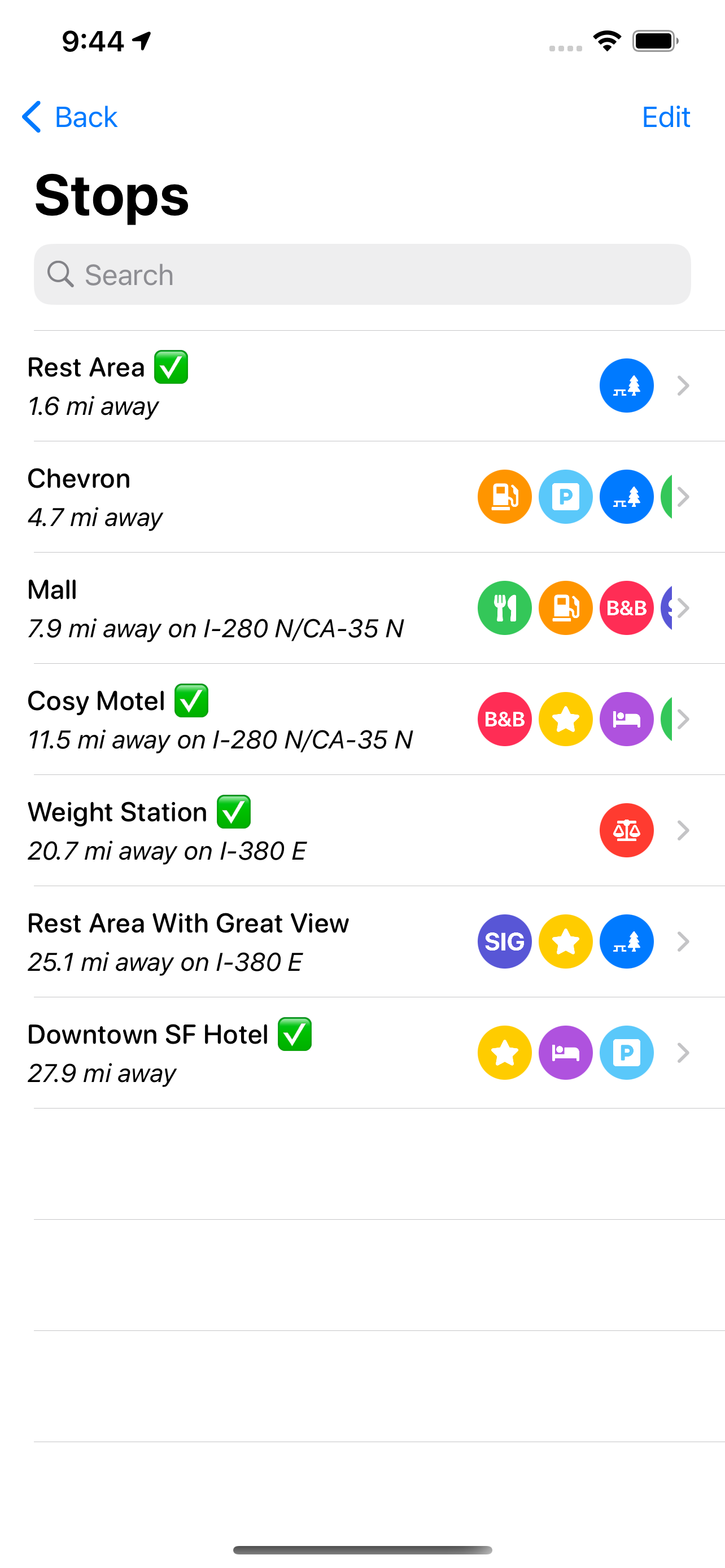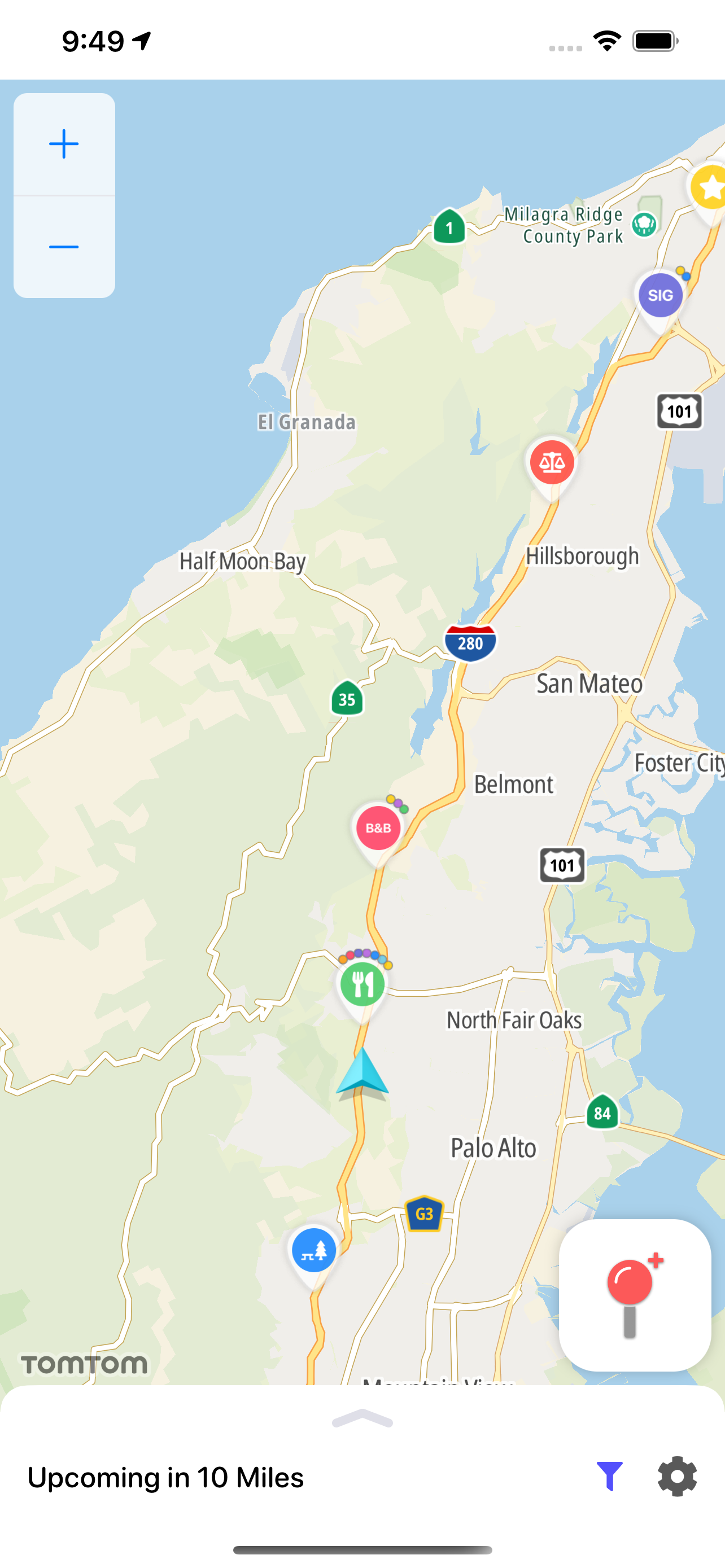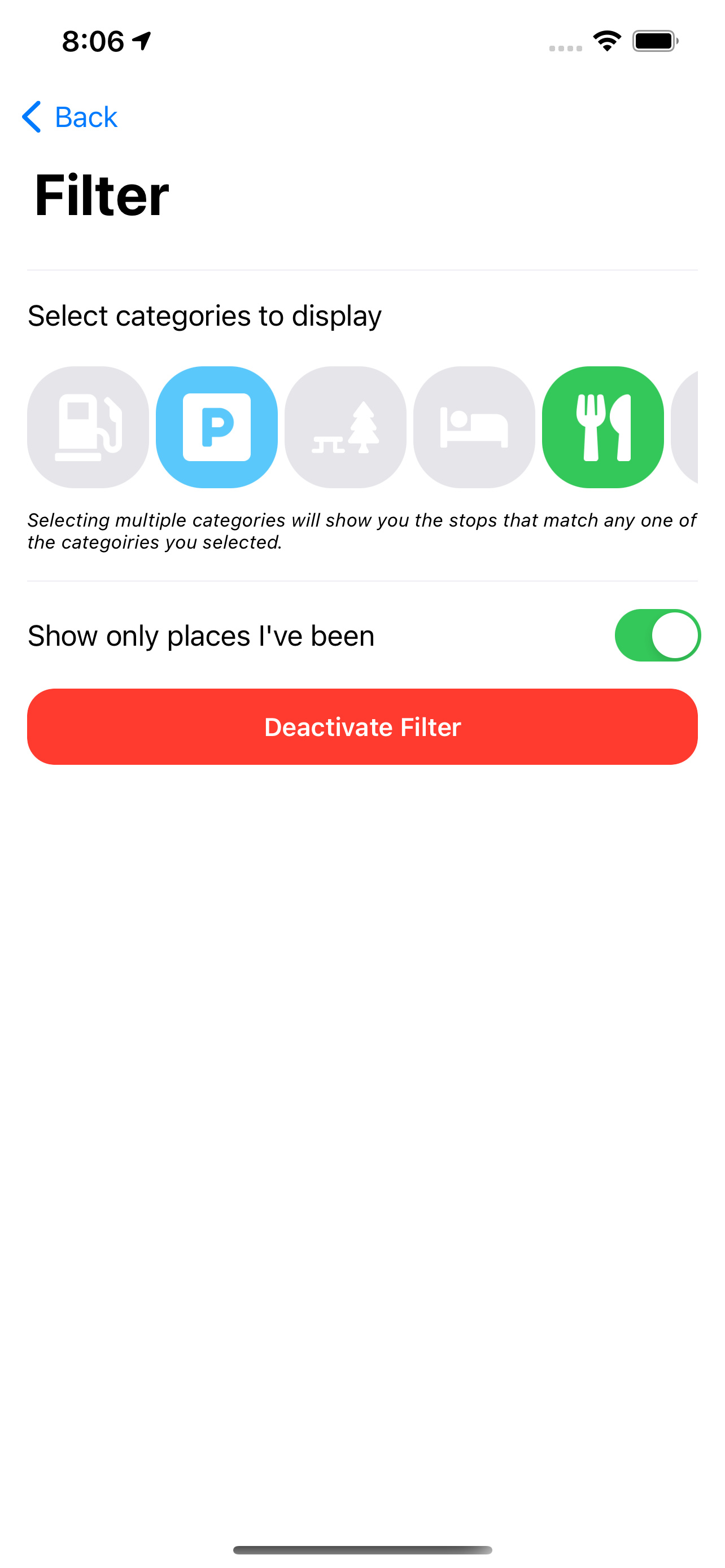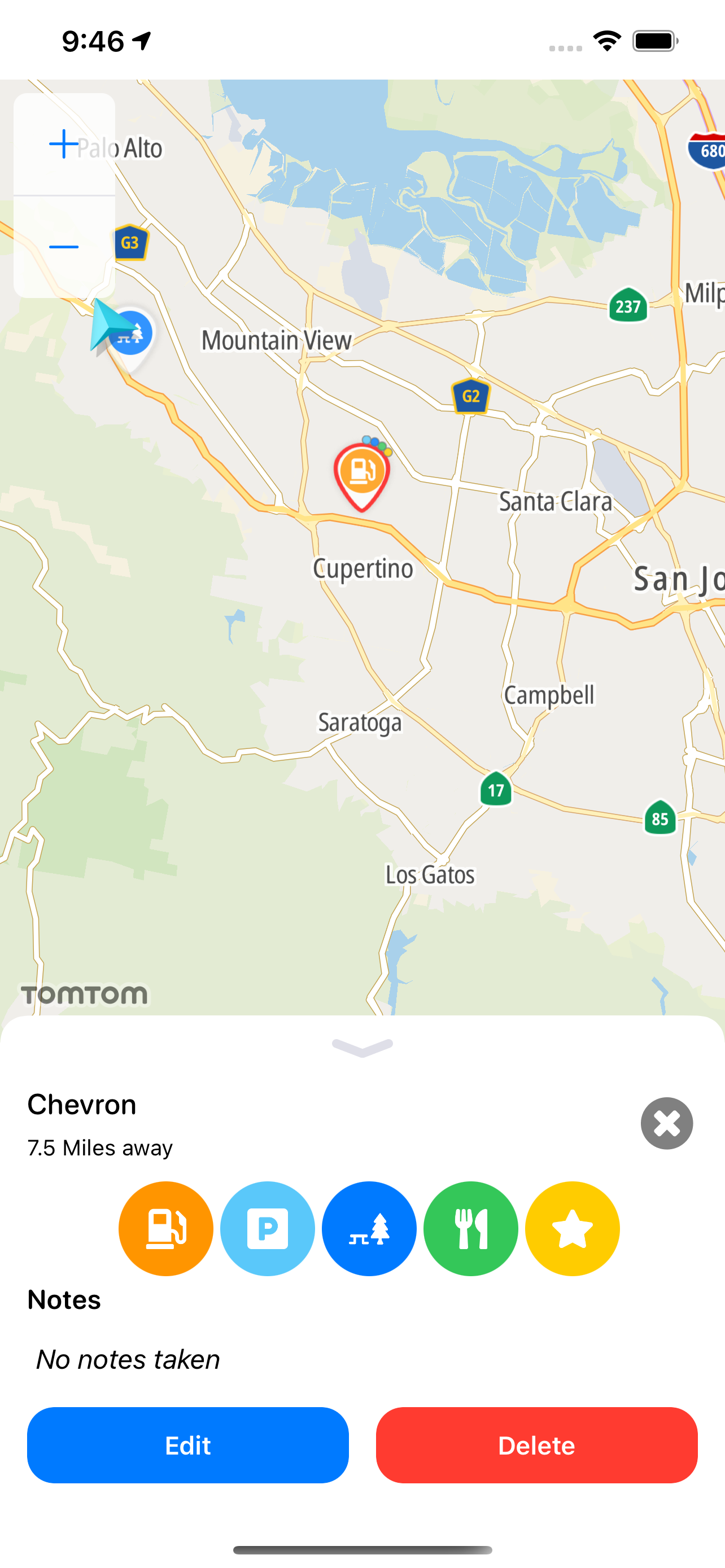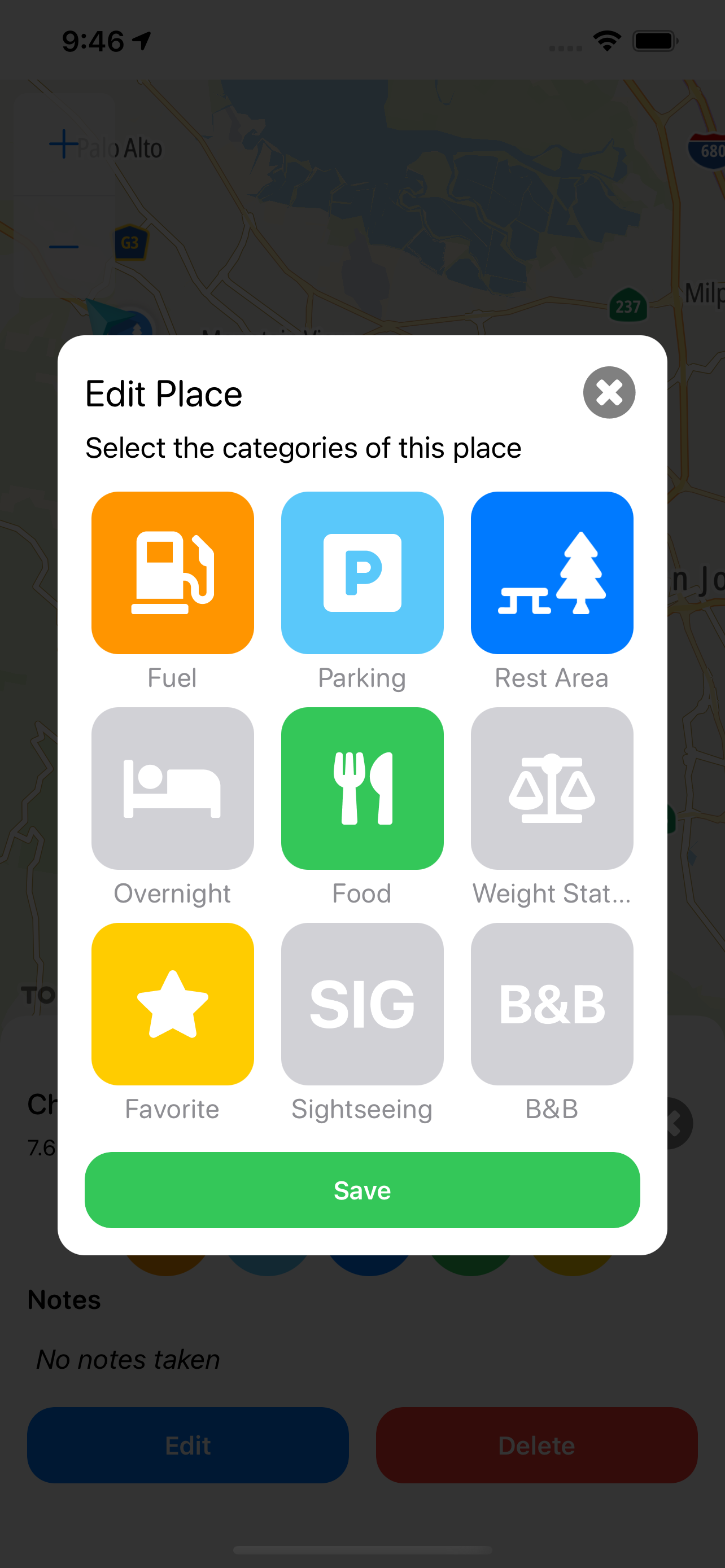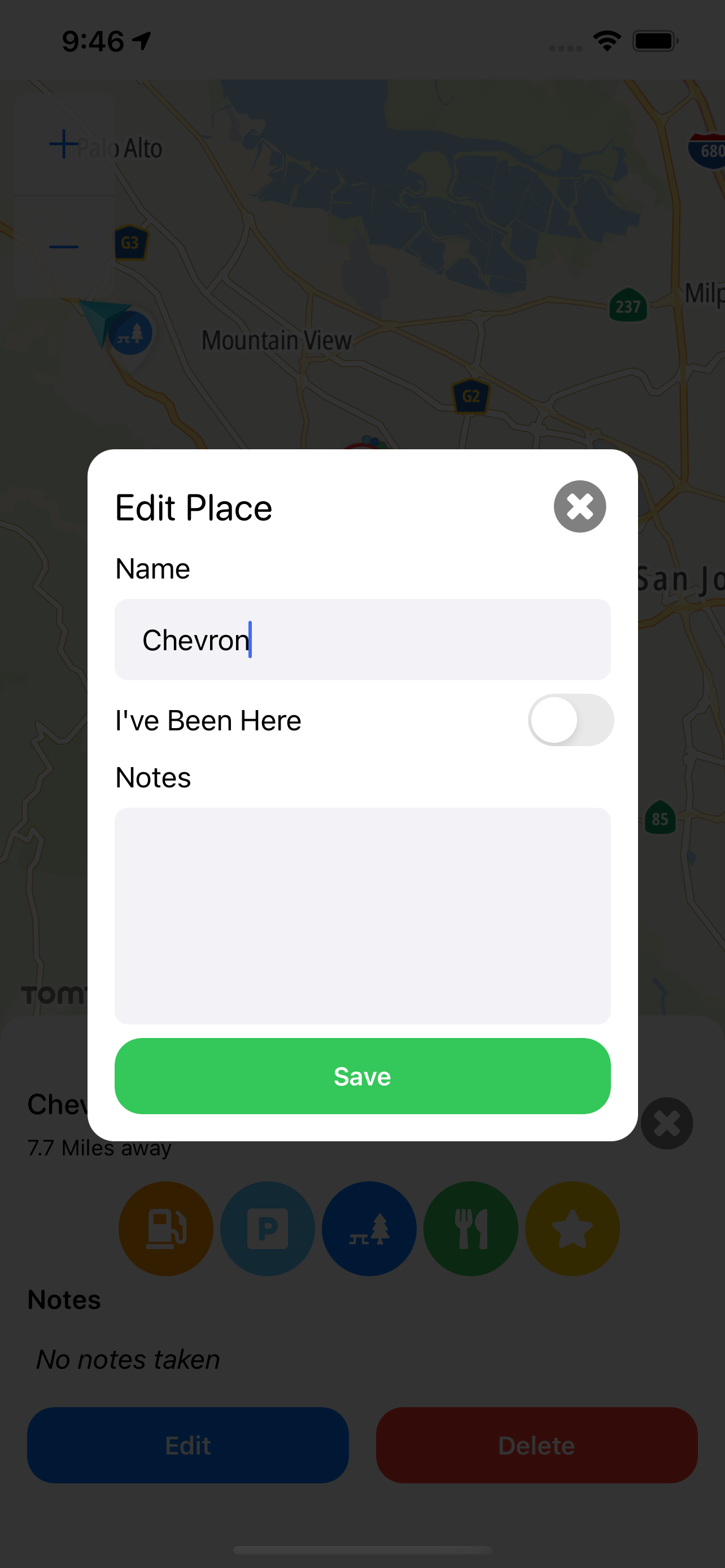 Screenshots from: iOS App Version 1.0